work/The Royal Navy
The Royal Navy
Guaranteeing future capability and helping to protect our nation's interests.

Over the past seven years, following GDS principles, we have led the Royal Navy's strategic digital programme.
We build continuous improvement through a programme of regular digital deliveries that sit under the broad umbrella of strategic transformation. This ensures both the real-time monitoring of impact and the securing of long term success.
To grasp the full scale and complexity of the Navy's needs, we have worked directly with the First Sea Lord and his executive team. We have spent many hours on board navy ships, to gain a deep understanding of the culture, user behaviours and needs.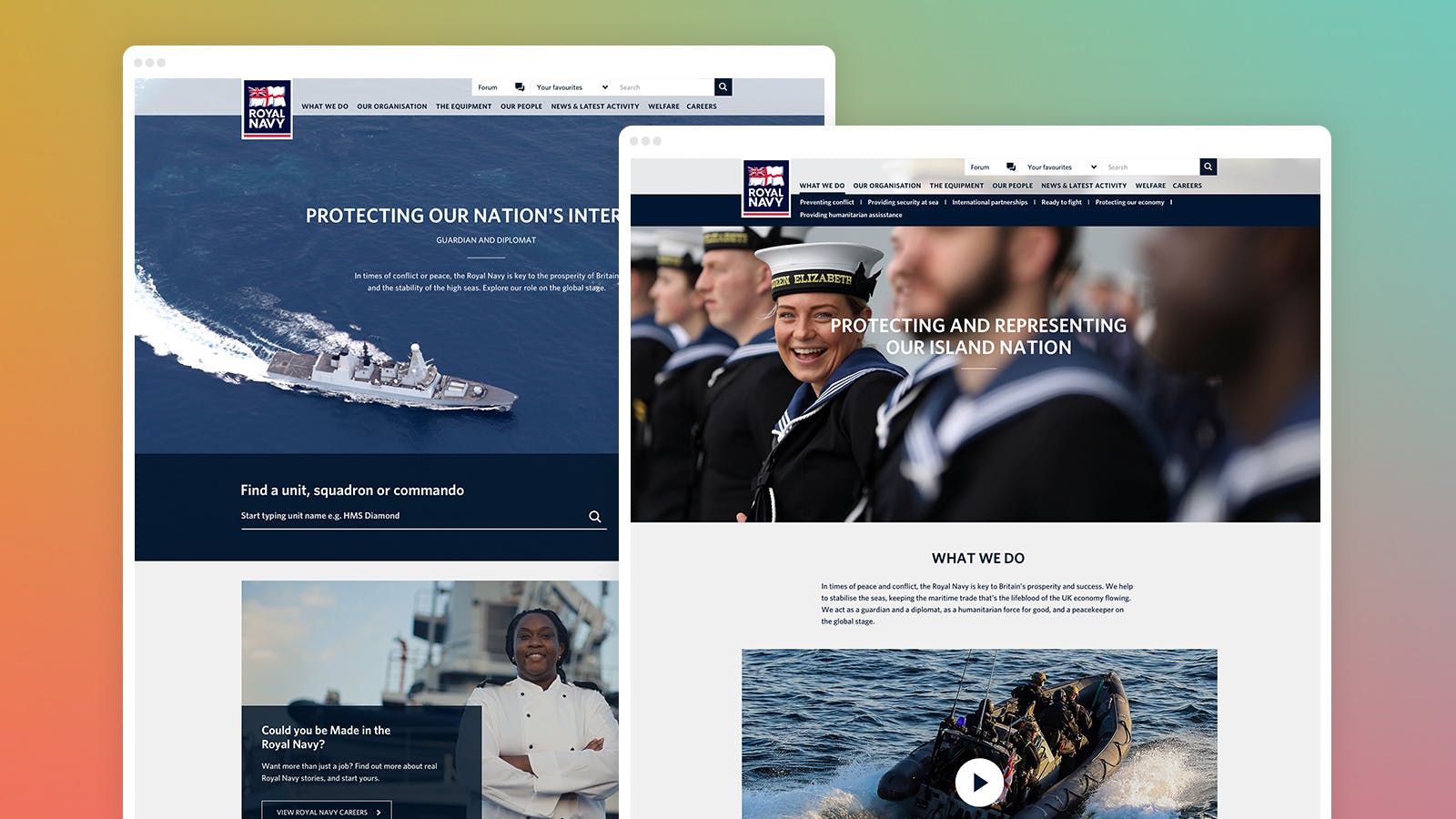 The outcome is an ongoing program of award-winning digital projects. Recently we've overhauled the digital recruitment offering, engaging with potential recruits from their first digital touchpoints to their long-term career experience; increasing applicant registrations by over a third.
We have been shortlisted for no less than 15 awards including the DADIs, BIMAs, Digital Impact Awards and Personnel Today. Our careers page re-design was voted in the top three most engaging and impactful careers website by the Times Top 100 Graduate recruitment awards.

For more information on our work with the Royal Navy get in touch.