work/Versus Arthritis
Versus Arthritis
Applying IBM Watson technology to transform people's lives.

Versus Arthritis has spent 80 years funding research into a condition that affects more than 11 million people nationwide.
In addition to improving the efficiency of the fundraising engine, we have helped the charity complete a seismic shift in emphasis to develop digital products and services that help people with arthritis directly.
Arthritis Virtual Assistant (AVA) was one of the first IBM Watson powered services to launch in the UK. We utilised AI's ability to understand unstructured data to extract insight from the research that Versus Arthritis have funded over the last 80 years to provide tailored information and advice to the individual.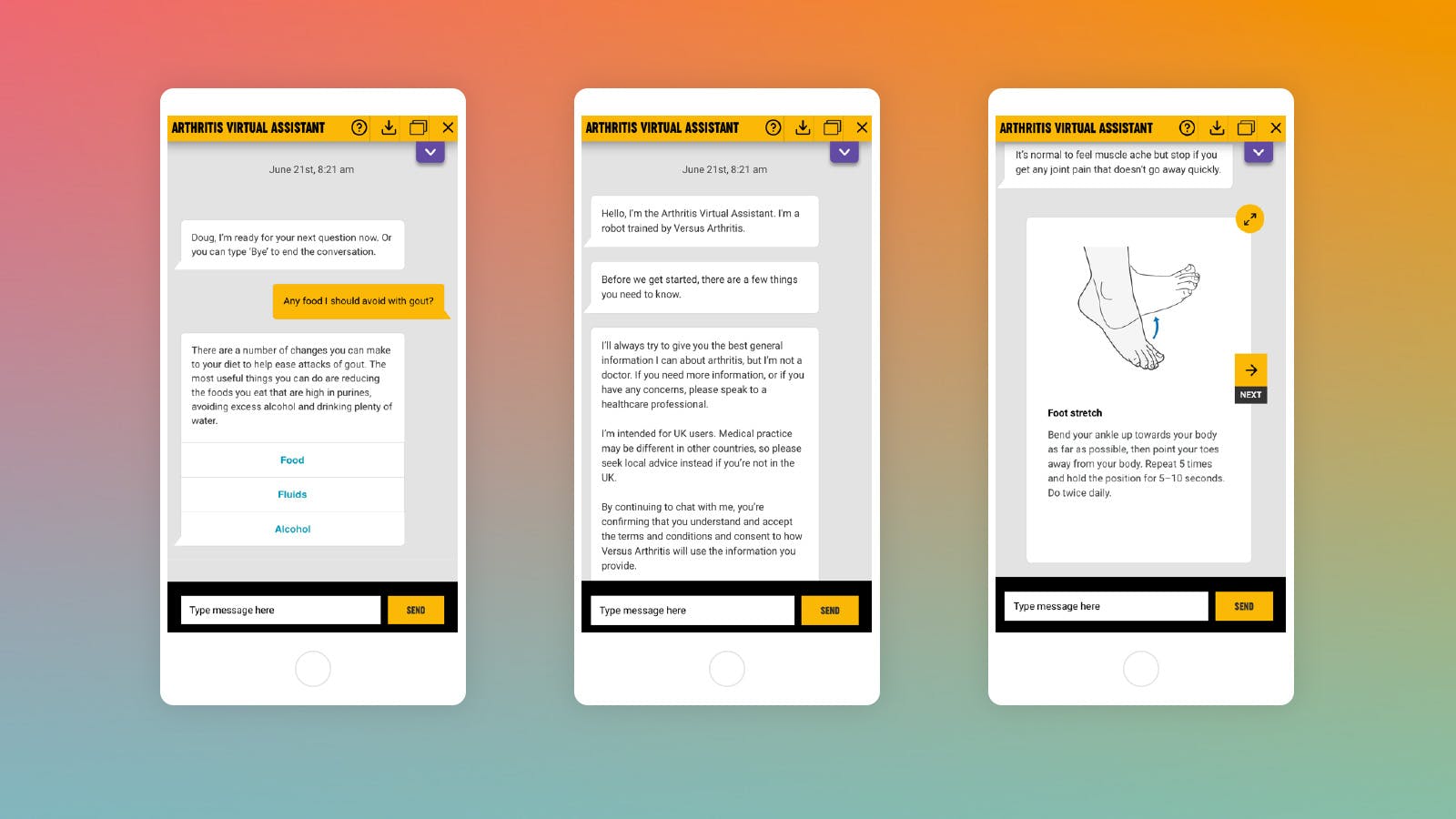 In addition to the creation of digital products we are also helping the organisation evolve to become focused on delivering in the digital age, from a greater focus on user needs to the recruitment of 'cognitive copywriters' Versus Arthritis are more effective than ever to help people with arthritis.
For more information on our work with Versus Arthritis get in touch.